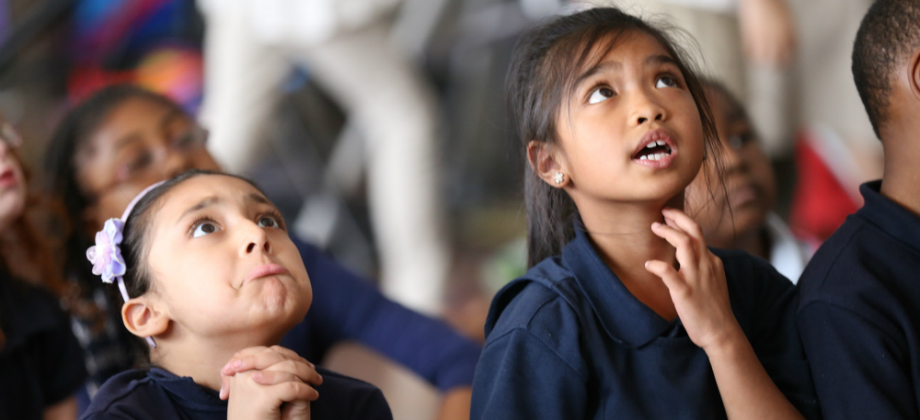 Before I met Enchantment I didn't know what theater was. I knew TV, movies – but the magic of live performance was unknown to me. Enchantment introduced me to the love of my life.

– Jose T.
Securely powered by FirstGiving
Enchantment deeply believes in the transformative power of theatre and that ALL children should have a chance to experience the joy and wonder of a live performance.  Lack of access to the arts is one of the largest cultural voids in cities around the country, our hometown of Philadelphia included. Donate today to enable Enchantment to continue connecting children and their families with meaningful and quality theatrical experiences.
An Enchantment show introduces a variety of arts (dance, music, magic, puppetry, pantomime and visual arts) in one engaging and magical experience.  When children watch an Enchantment performance, it's often the first theatre experience they've ever had and might be the only one they will have all year.
Your support of this diverse, vibrant art form ensures that everyone, everywhere has the opportunity to learn and grow through the arts in our nation, region and right here in your own backyard. Our programs ignite a passion for the arts, help students find an artistic expression that resonates with them, and most notably, empower children to realize a dream – just like it did for Jose.

You can now donate to Enchantment through the United Way of Greater Philadelphia and Southern New Jersey. Our Donor Choice Program number is 15753.