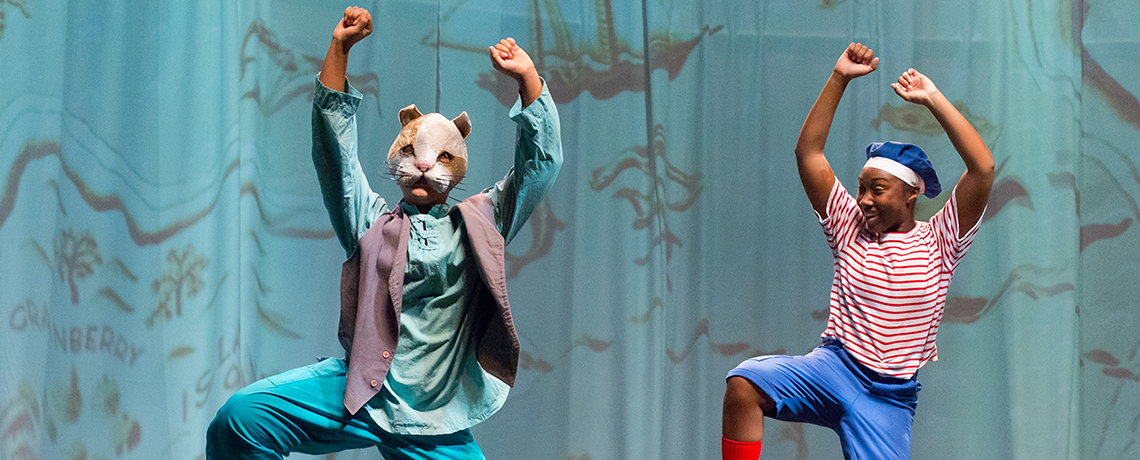 It's not just the superb design work and eye-popping special effects that make Enchantment Theatre's shows unique. Beautifully choreographed, the company's movement-based productions effectively mix mime and dance into a stylized ballet of color and sound that entrances both the kids and their adult companions.

– Philadelphia Weekly
Each year Enchantment takes one of our major works on the road to reach school groups and families well beyond Philadelphia. Each of our North American tours generally covers 30-40 states, where audiences of 50,000 to 100,000 children see our shows. Venues include a great variety of performance spaces, from a huge tent in eastern North Carolina Festival to the Lincoln Center in New York and the Kennedy Center in Washington, D.C. The Company has also toured in Asia six times.
Enchantment also provides a unique in-front-of-the-orchestra theatrical experience that enlivens and enriches symphonic concerts for young people. Performing on the stage with orchestras helps us tell the story of the music and captivate the attention of young audiences. We have performed with more than 65 symphony orchestras nationwide and in Canada, including The Philadelphia Orchestra, The Cleveland Orchestra, The Seattle Symphony.
What a visually spectacular and magical performance! It was AMAZING!! The study guide was top notch (as are all ETC's Study Guides) for preparing students to understand the subject matter, and theatrical elements, as well as how and why Enchantment adapted these tales in the way they did.

-Cathy von Storch, Education Coordinator of The Paramount Theater, on our production of Aladdin and Other Enchanting Tales
---
2017-2018 National Tour: My Father's Dragon
When nine-year old Elmer Elevator hears about a baby dragon who is held captive by the ferocious animals of Wild Island, he sets off on an adventure to rescue the dragon and return him home.
---
Symphonic Productions Available Now
The Firebird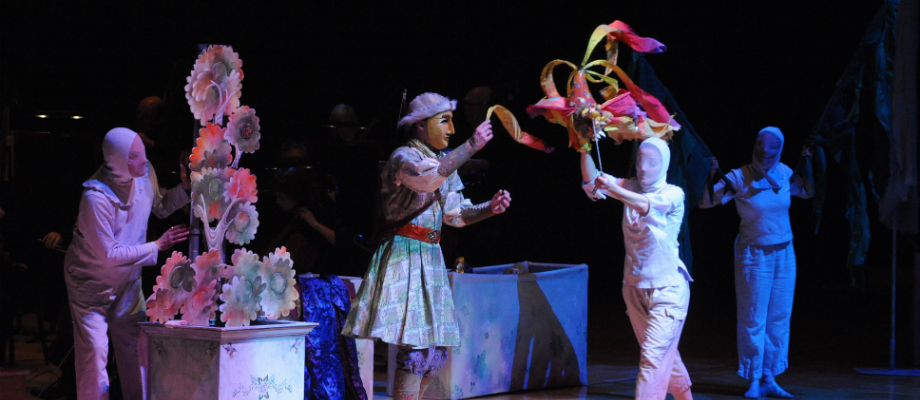 An enchanted tree bears golden apples, an evil magician conjures up a terrible storm, and statues come to life in this imaginative production about Prince Ivan and the fabulous Firebird.
Mother Goose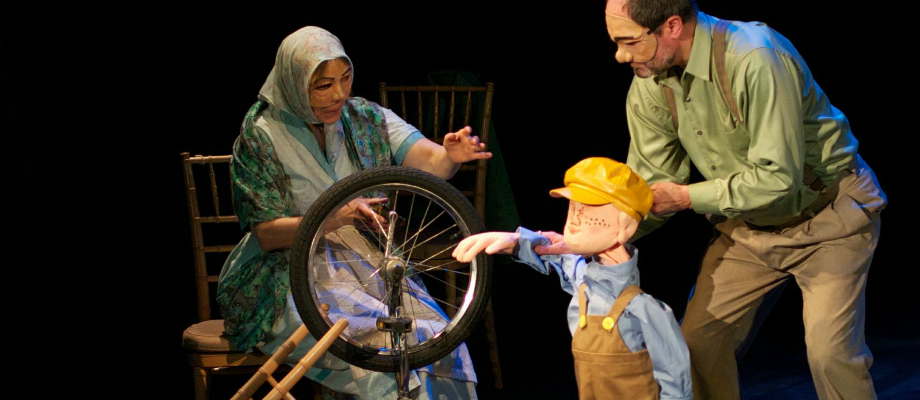 Inspired by the rich musical imagery of composer Maurice Ravel, we enter the world of Mother Goose as she tells the enchanting stories of her childhood.
Scheherazade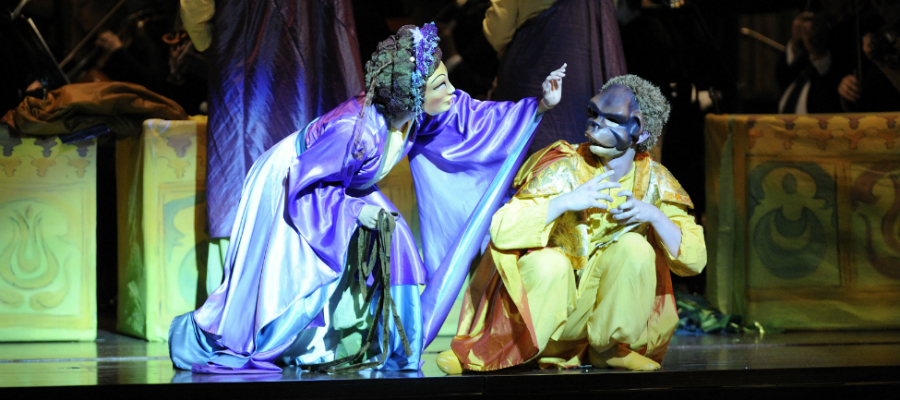 Join Scheherazade, our storyteller heroine, and her cast of fabulous characters: sail on Sinbad's ship to exotic lands; battle a giant dragon with the Kalandar Prince; discover Aladdin's lamp and the surprises hidden inside.
---
More Symphonic Productions
Available to tour on special request
Cinderella, music by Sergei Prokofiev
The Symphony and the Sorcerer, music by Beethoven, Bach, Shostakovich, and Rossini
Music, Magic & Mischief, featuring The Sorcerer's Apprentice (Dukas) and The Merry Pranks of Till Eulenspiegel (R. Strauss)
Halloween Spooktacular, music by Gounoud, Grieg, Saint Saens, and others
An Evening of Magic at The Pops, music by Bach/Stokowski, Gershwin, Shostakovitch, and others
---
Book an Enchantment Production
To book our Theater productions contact Barbara Simon at Brad Simon Organization: 212-730-2132  or barbara@bsoinc.com
To book our Symphonic productions contact Landis Smith at 267-481-0108 or landis@enchantmenttheatre.org
Watch the following video to learn more about our Symphonic work.