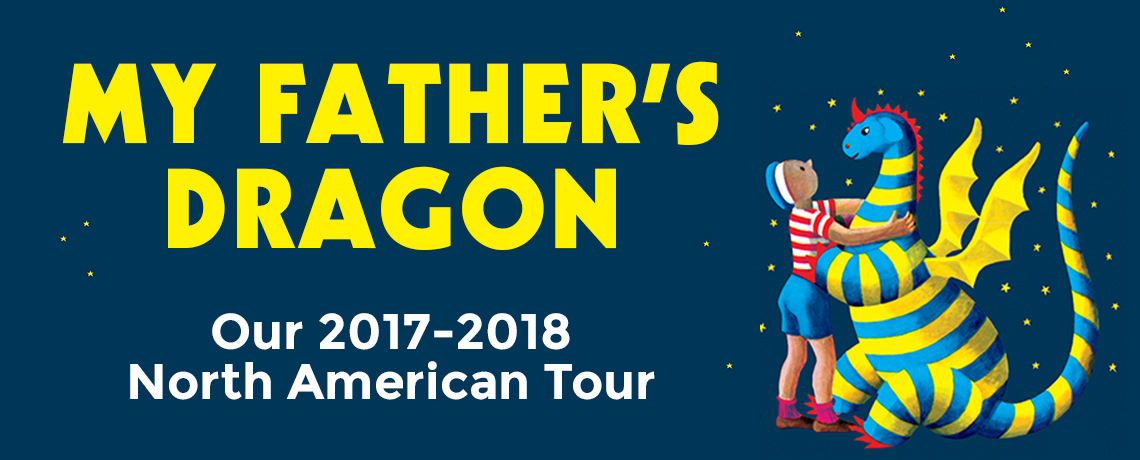 As you prepare to see an upcoming performance of My Father's Dragon, explore this page so you can discover what to expect when you get to the theater on the day of the show.
Haven't purchased your tickets yet? See if My Father's Dragon is coming to a town near you!
Activities
Craft alert!
Visit this wonderful Three Books A Night blog post for fun activities that make the book come alive:

Draw and cut out a tiny Elmer. As you read the book, follow along with your Elmer on the map inside so you can track where's been and where's he's going.
Make your own knapsack out of a paper grocery bag and masking tape.
Design your very own dragon.

Follow this how-to video to learn how to make your own origami dragon.
#IfIWereElmer
One of the wonderful parts about reading a story or watching a play is that we can imagine what it would be like to walk in a character's shoes. Elmer Elevator is the main character in My Father's Dragon. What if you were Elmer? Below are two ways to engage with this question:
What's in your knapsack? To prepare for his journey to the Wild Island, Elmer packs a knapsack full of important things: chewing gum, two dozen pink lollipops, a package of rubber bands, black rubber boots, a compass, 25 peanut butter and jelly sandwiches, and so much more. If you were Elmer, what would you pack to go on an adventure?
What would you do? Elmer decides to go to Wild Island to save Boris the Dragon. If you were Elmer, where would you go? What would you do?
Share your responses on Instagram with #IfIWereElmer, and don't forget to tag @enchantmenttheatre. We'll repost you!
Design Sketches
Below are some sketches by our production designer David Russell. As you can see, we'll be using life-sized puppets, animal masks, and vibrant costumes to create the world of Elmer and Boris the Dragon.