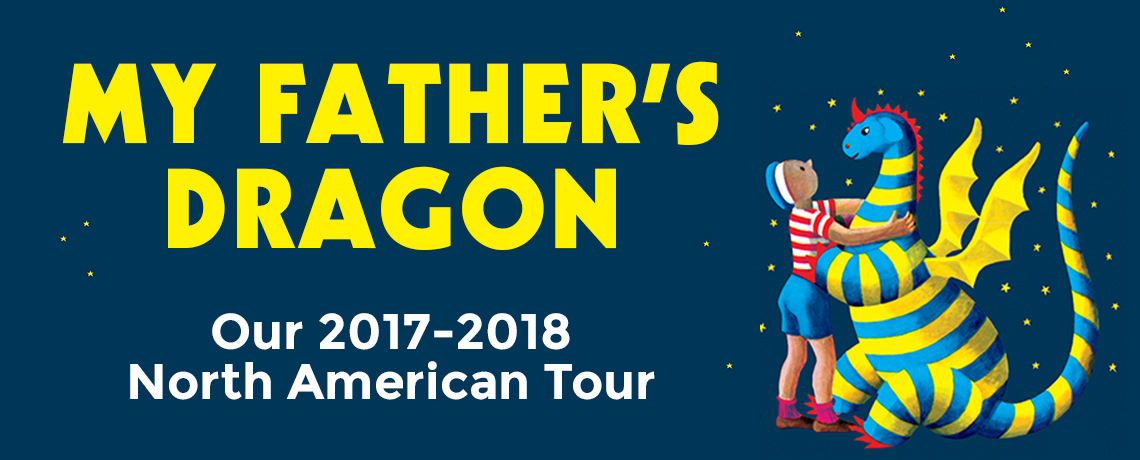 As you prepare to see an upcoming performance of My Father's Dragon, explore this page so you can discover what to expect when you get to the theater on the day of the show.
Haven't purchased your tickets yet? See if My Father's Dragon is coming to a town near you!
Design Sketches
Below are some sketches by our production designer David Russell. As you can see, we'll be using life-sized puppets, animal masks, and vibrant costumes to create the world of Elmer and Boris the Dragon.