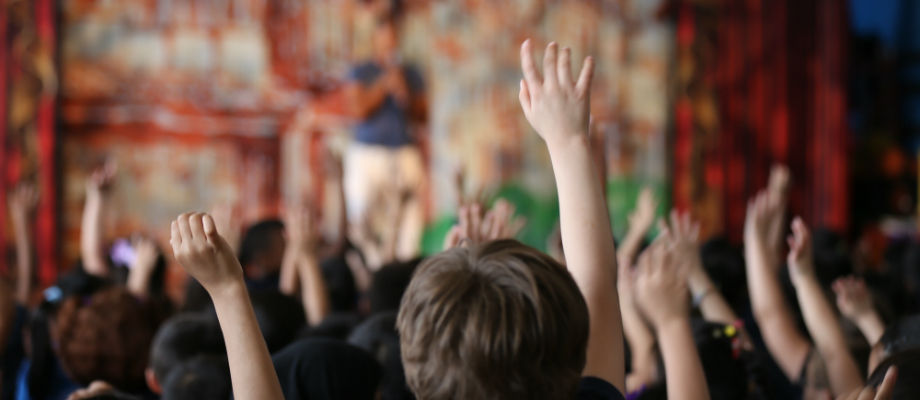 Looking for something to do with your children/grandchildren that is enlightening, engaging and exciting?  Look no further –  Enchantment Theatre Company creates magical theatrical experiences that ignite imaginations throughout the Philadelphia region.
Enchantment Everywhere
Enchantment Everywhere is our regional touring program that brings portable productions directly to local communities of children and families. Four of our Enchantment Everywhere shows are based on the classic Grimm tales The Fisherman and the Flounder, The Brave Little Tailor and The Bremen Town Musicians, and we also produced a new take on the classic Beauty and the Beast tale, The Beast in the Bayou.
Find out how to bring this program to your community.