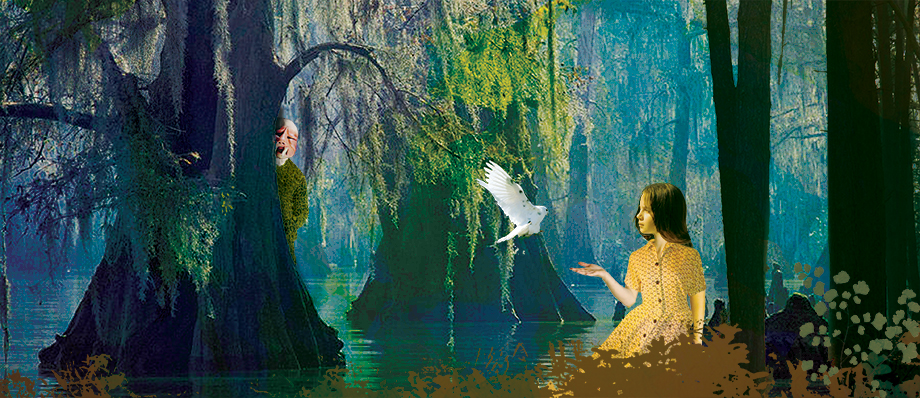 The Beast in the Bayou is our third Enchantment Everywhere production. This show invites audiences to think deeply about the importance of the natural world and how the personal and environmental are truly connected. With expressive masks, life-size puppets, original music and imaginative scenic effects, Enchantment brings this beloved story to life in its uniquely magical way!
With a spring and fall 2016 tour totaling 7 weeks, we reached nearly 13,000 children and their families and educators. We visited 34 different schools and community venues like the Philadelphia Zoo, Smith Memorial Playground, Mighty Writers, and the Philadelphia Free Library, and in July 2017 we toured to Wolf Trap's Theatre-in-the-Woods in Virginia and Philly's Great Plaza at Penn's Landing.
About the Show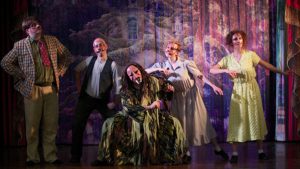 Set in Louisiana with the flavor of an American folk tale, our story transports audiences to a magical world of herons, turtles, alligators and a mysterious Beast. In a little town at the edge of the bayou live a loving father and his two daughters, Grace Elizabeth and Beauty Jane. Beauty loves to explore the swamps and forest but after she has an accident there, she refuses to return. When her father's livelihood is threatened by the wealthiest man in town, he travels into the forest and accidentally encounters the Beast. To save her father Beauty returns to the bayou and discovers the truth about the Beast. Realizing her true purpose, she bravely protects the creatures that call the bayou home as she stands up to those who want to destroy it.
Curriculum Connections
Language Arts – Creative Writing as storytelling with a focus on the concepts of imagination, creativity, and problem-solving; compare and contrast different versions of a classic story
Environment and Ecology – Discover the needs of living things in a habitat; what happens when they're endangered
Download a copy of our Bayou Study Guide and Student Survey
---
Interested in bringing Enchantment Everywhere to your neighborhood or school? Contact sara@enchantmenttheatre.org or call 215-496-9160.
What is Enchantment Everywhere? Learn more here.
Also, learn about our In-School Workshops and Residencies!