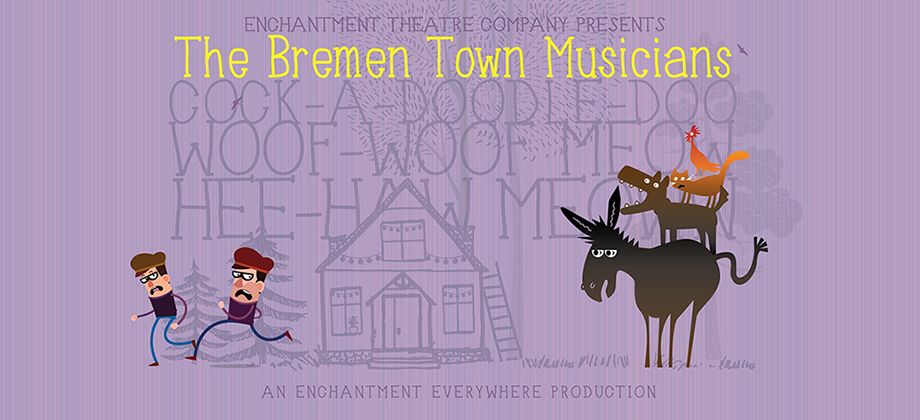 The Bremen Town Musicians is our fourth new Enchantment Everywhere production. This show takes audiences on a journey of self-discovery and demonstrates that family can be as unique as you want it to be.
About the Show
A kindly old donkey runs away from the farmer who wants to trade him in. A lazy cat is kicked out of her home because she won't catch mice. A rooster flies away from the farm where he's about to be cooked for dinner. When these three down-and-out animals meet on the road, they decide to band together and become musicians. As they make their way to the town of Bremen, they encounter an old lady, her dog and two robbers. Using ingenuity, courage and their unique talents, they scare off the robbers and find a loving family and a happy home. Based on the classic Grimm's fairy tale, this delightful story about discovering one's purpose and creating community is as fresh and meaningful today as it was 200 hundred years ago.
Curriculum Connections
Language Arts – Creative Writing as storytelling with a focus on the concepts of imagination, creativity and problem solving; compare & contrast different versions of a classic story
Download our Bremen Study Guide and Student Survey
---
What is Enchantment Everywhere? Learn more here.
Also, learn about our In-School Workshops and Residencies!