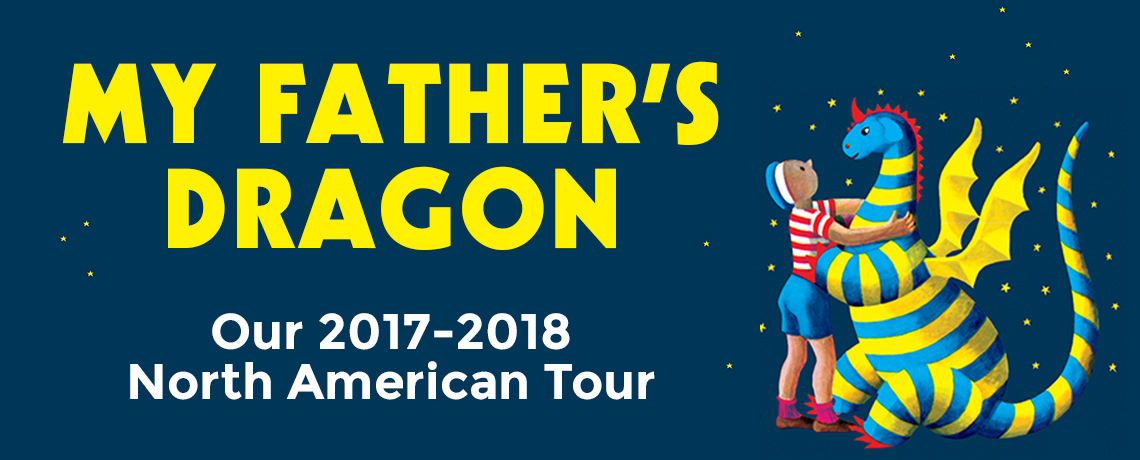 The Newbery Honor-winning classic about a daring dragon rescue is now a vivid theatrical production touring throughout North America from fall 2017 through spring 2018.
Based on the beloved stories by Ruth Stiles Gannett
Illustrated by Ruth Chrisman Gannett
By special arrangement with Ruth Stiles Gannett
I find the Enchantment Theatre Company consistently produces some of the highest quality theater for children that I have ever seen.

-John Healey, Weinberg Center for the Arts, Frederick, MD


Enchantment Theatre Company is thrilled to announce its newest touring production, My Father's Dragon, based on the beloved book series by Ruth Stiles Gannett. In collaboration with the author and in celebration of the book's 70th Anniversary we are delighted to bring these enchanting books to life.
When nine-year old Elmer Elevator hears about a baby dragon who is held captive by the ferocious animals of Wild Island, he sets off on an adventure to rescue the dragon and return him home. With the help of his friend the Alley Cat, Elmer packs everything he thinks he'll need – including chewing gum, two-dozen lollipops, seven hair ribbons and a box of rubber bands! With pluck and ingenuity Elmer makes his way to the Island, outwits the wild animals and saves Boris, the dragon. But can they find their way back home? As they travel over the ocean they get lost in a storm and discover a magical island of escaped canaries. The resourceful Elmer helps the canaries overcome their "curiosity disease" and uncover a stash of hidden riches. With bags of gold and the canaries' blessings, the dauntless duo at last returns home.
With talking animals, a daring rescue, a flying dragon, buried treasure and lots of humor throughout, this fabulous adventure is brought to the stage in Enchantment Theatre's distinctive style. Using puppets, masks, inventive scenic effects and original music, Enchantment Theatre Company is delighted to bring you the story of a compassionate and courageous young boy and his unlikely friendship with a splendid yellow and blue striped dragon.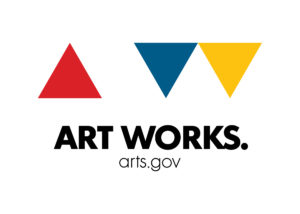 This production has been made possible in part by an award from the National Endowment for the Arts that believes that a great nation deserves great art. Art Works.
---
More Info
Recommended for grades K–5, ages 4–10; public audiences: all ages!
Running time is approximately 60 minutes
Discover more about the world of the show before you arrive at the theater
---
My Father's Dragon — Honors and Inclusions
Newbery Honor Book and an ALA Notable Book
100 Best Children's Books of all Time
NY Public Library 100 Great Children's Book List
NEA Teachers' list of top 100 books for children
Common Core Standards Exemplar Text
Common Core Standards Recommended Reading List
When the book was published in 1948, The New York Herald Tribune called it "a true work of art" and later named it the best children's book of the year
I've rarely seen anything like it. Class after class of third graders sat there, jaws literally agape, as I read from [My Father's Dragon] a book that was a good 60 years old. Doubt you the power of a great story? Look no further. This title has a hold on kids that most folks would kill to achieve.

-Elizabeth Bird, from "School Library Journal, 100 Top Children's Books"
---
Presenters…
To book this production contact Barbara Simon at Brad Simon Organization: 212-730-2132 or barbara@bsoinc.com
Visit here for approved marketing materials. For Presenters only.
Learn about an exciting research opportunity with Purdue University.